Agricast, the leading supplier of replacement wearing parts, will be showcasing two new products at this year's Midlands Machinery Show (21st – 22nd November).
The Lincolnshire company, which will be found in Hall JCH3, will be bringing its new High Strength Ring and ground-breaking Press Roll Ring and to the Newark Showground in November.
The new 24-inch wheel features eight spokes rather than the traditional four spokes making it Agricast's most robust wheel.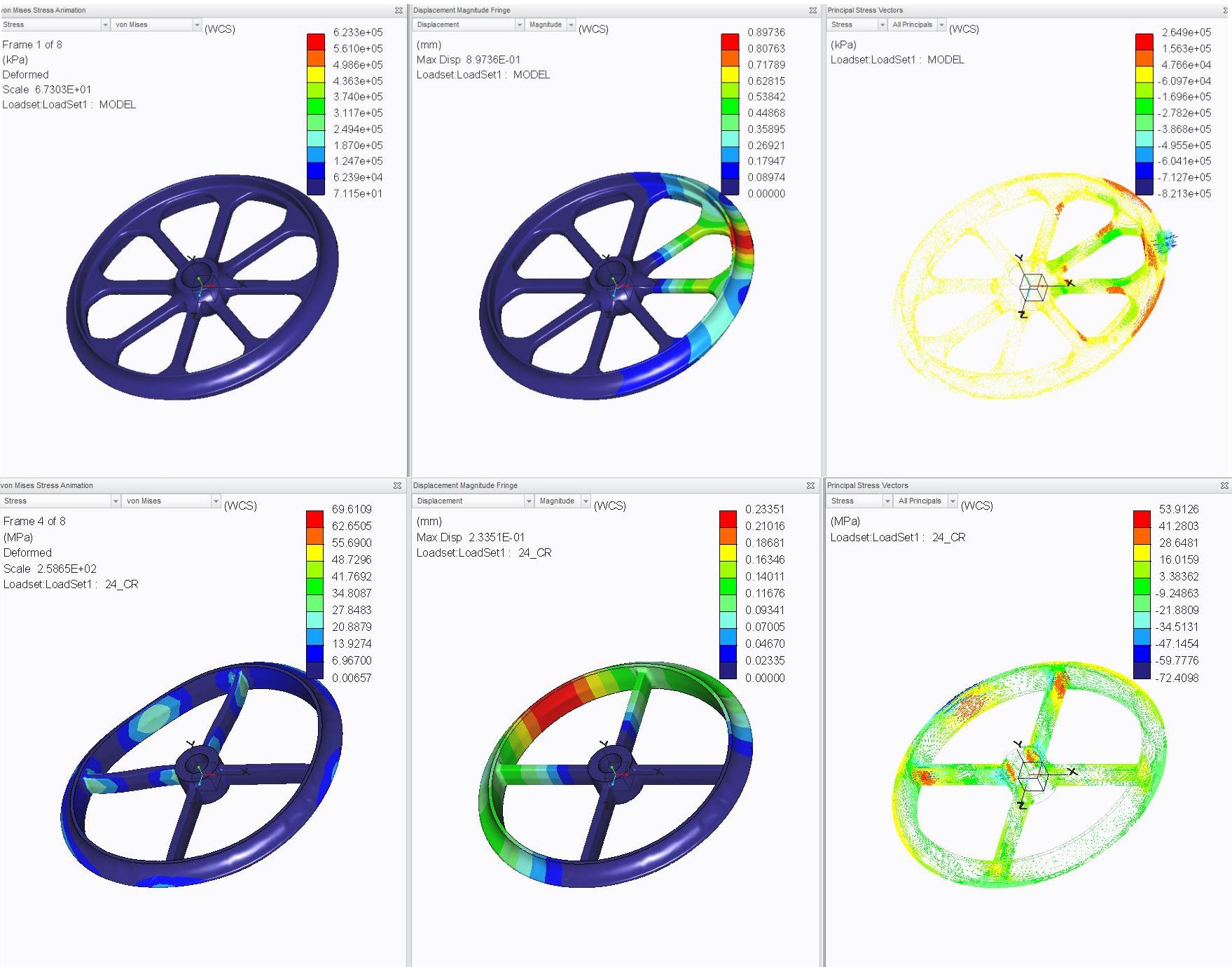 As well as being stronger than alternatives, the new High Strength Ring, is significantly cheaper than comparable wheels and will fit most leading machines, including Cousins, Twose and Simba / Great Plains.
"We've developed this new, stronger, eight spoke wheel to offer farmers, contractors and manufacturers a stronger ring without having to pay the premium for Ductile Steel," explains William Robinson, Agricast's general manager. "We've spent a lot of time on the computer designing this new ring to ensure that it's as strong as it can be. We've undertaken load analysis and extensive testing to ensure it is robust and long-lasting.
"Unlike other rings on the market, the key advantage of the Agricast High Strength Ring is that the wearing edge of the ring still contains "plenty of meat compared to its rivals".
The second new product on display at the show will be Agricast's new Press Roll Ring ring.
Introduced earlier in the year following the expiry of the patent on the Simba double disc Ring, Agricast's PRR wheel offers greater durability and enhanced poor weather performance at a much cheaper cost than the original design.
Agricast's PRR achieves better traction by having small cutaways which were not present on the original design. These cutaways or scallops also improve the wheel's ability to shatter or fissure hard, dry soil effectively.
Like the original Simba ring which was designed for use on Double Press and CultiPress packers, Agricast's PRR is a registered design and is available in two sizes – 610mm and 710mm diameters.
As well as being around 30% cheaper than the original, Agricast's Press Roll Ring offers greater durability, being 6mm thick rather than 5mm. "With 20% more metal in these rings to start with we are offering a longer lasting product that will not wear through as quickly on the shoulders," says William Robinson, Agricast's general manager.
The Agricast PRR's are manufactured from heat treated Boron steel, which because they work more passively than a disc blade, will offer greater longevity when compared to cast ring wheels. Fully compatible with all existing parts and axles, Agricast's PRR is a closed wheel, preventing stones from jamming in them, which can happen with cast rings.
Established in 1987 and based on the family's Lincolnshire farm, Agricast is the UK's leading Cambridge roll ring specialist and also supplies a wide range of press rings, disc blades and subsoiler wear parts. The company also offers bespoke alterations and fabrication services.
View all News